Welcome to Cork and Keg
Braselton's Favorite Beverage Store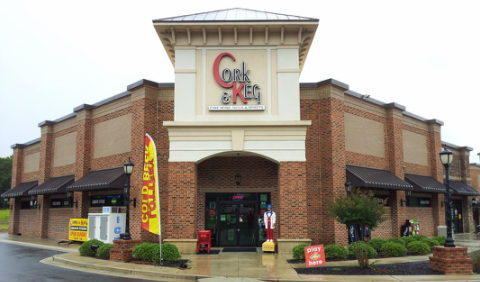 Store Hours EXTENDED SUNDAY HOURS
12:30 p.m. - 8 p.m.
Monday - Thursday
10 a.m. - 10 p.m.
Friday and Saturday
10 a.m. - 11:30 p.m.
706.658.2491
Get Directions Map

---
SPRING IS HERE!!!!

Whether going to the beach, the lake, the pool or just lounging on the weekend, we have your favorite cold beverage!

---
Our beer cave is a great place to cool off in the heat!
Come check it out!

---
SINLESS MARGARITA MIX

Sinless Margarita Mix is an All-Natural & Sugar Free Margarita Mix with only 5 Calories per serving that you can enjoy and not feel guilty about! The Sinless Margarita is made with only the best, natural ingredients. Made with real lime and lemon juice to balance it perfectly with the all natural sweetener Stevia. So fresh and natural that it must be refrigerated.



---




Calico Jack Coconut Rum 1.75 L
$14.99
Perfect for those springtime tropical drinks!

---
UV Candy Bar Vodka

Bring the candy store to your cocktail with UV Candy Bar. Made with natural flavors, it's a treat with cola, milk or even on its own. Try it the next time you're looking to quench your sweet tooth. Yummy!!!

---